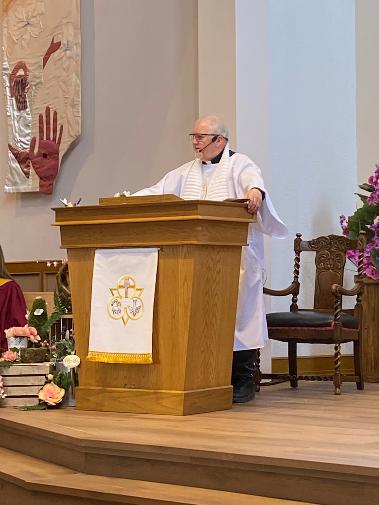 I retired, so I came to Alberta for a vist with my family. Now, thanks to the workings of the Holy Spirit I have taken up residence here in Bonnyville and have the privilage and honour of being the new interim Minister here at St. John's United Church.
My first calling to the minisrty was more than 40 years ago, with various duties within the church. My greatest joy is serving our Lord and Saviour Jesus Christ, and my second greatest joy is my family. I am a father, grandfather and great grandfather. I love my family dearly; God has blessed me abundantly.
I was born on Bell Island, Newfoundland- Labrador, to a very large family. We left Newfoundalnd and migrated to Ontario as my Dad put in for a better life. I have 16 brothers and sisters and the honour of being the 4th oldest. We were raised by my Mother and Father with dignity and character. We owe them so much, and I owe God so much for the blessing he has bestowed upon me in life.