Upcoming Events and Announcements
- As restrictions have been lifted, masking is no longer mandatory. However, St. John's supports everyone's choice to wear or not to wear a mask for their own comfort and safety.
- We are looking for anyone interested in joining our choir or musicians for our Sunday Services
- Our Sunday school leader position has been filled. Children of all ages are welcome to come Sunday morning for supervised activites and crafts.
- The 2023 Worship Team Schedule is out, grab a copy from the church or check it out in the "HOME" tab on this site
- Communion is held every 4th Sunday of the month
Thank you to all who came to the 2023 Luau, a great time was had by all!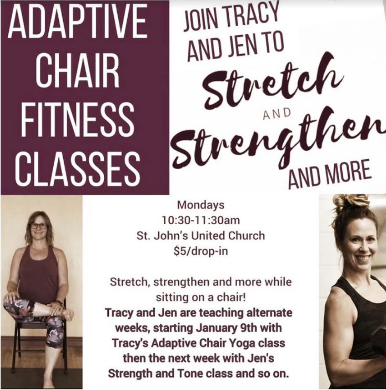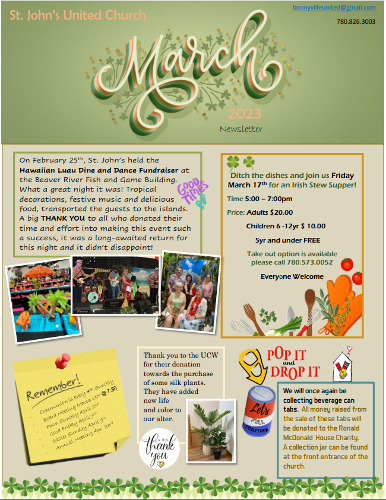 - Follow this link for your own at home Communion https://youtu.be/Hw6vgVMTn8k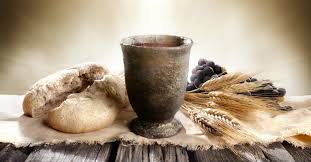 If you would like to continue with your offerings
- E-Transfer can be sent to Bonnyvilleunited@gmail.com (please

include envelope number) - Join PAR buy contacting Stacy Mercier Mailed in to: St. John's United Church 4510 - 43 Ave Bonnyville, AB T9N 1R4
Thank you for your continued support during this time.