Upcoming Events and Announcements
- As restrictions have been lifted, masking is no longer mandatory. However, St. John's supports everyone's choice to wear or not to wear a mask for their own comfort and safety.
- We are looking for anyone interested in joining our choir or musicians for our Sunday Services
- Our 10:00 Start time for Sunday Services will continue for the rest of October. Starting November 1st the time will return to 10:30
- UCW Garage Sale will be starting on September 29 & 30th 9am-8pm
- Donations for the Garge Sale can be dropped off at the church on Sept 27 4:00-8:00pm and Sept 28th until 12:00
- Fall Supper will be held on October 14th 5:00 - 7:00pm. Take out options will be available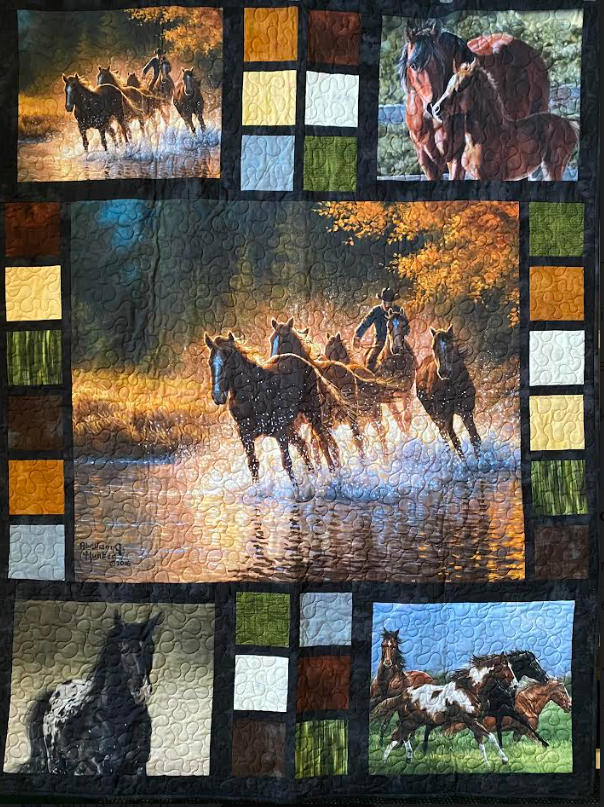 This beautiful quilt by Elma Herd is called High Horse, the chosen panels put together celebrate the horse in all its natural beauty. The series is from designer Riley Blake, machined by Karissa from Cherished Country Quiting.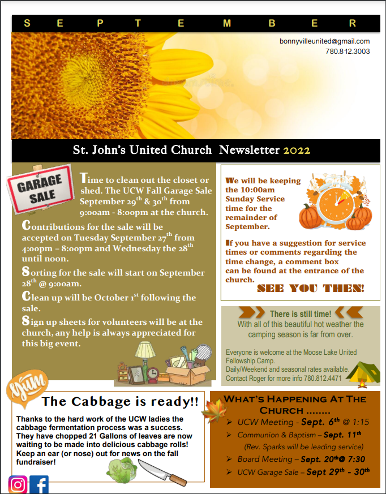 - Follow this link for your own at home Communion https://youtu.be/Hw6vgVMTn8k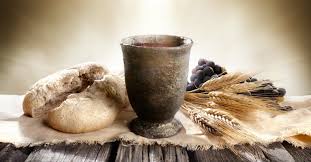 If you would like to continue with your offerings
- E-Transfer can be sent to Bonnyvilleunited@gmail.com (please

include envelope number) - Join PAR buy contacting Stacy Mercier Mailed in to: St. John's United Church 4510 - 43 Ave Bonnyville, AB T9N 1R4
Thank you for your continued support during this time.