Upcoming Events and Announcements
- Restrictions have been eased. We are still practicing safe social distancing.
- Follow us on our NEW Instagram page! @bvillestjohnsunited
- On July 18th we will have a special piano performance by Chloe Katerynych
- We have created a short questionnaire regarding our search for a new minister. Pick one up at the greeters table, check your inbox or click the link below. Please return by August 1st.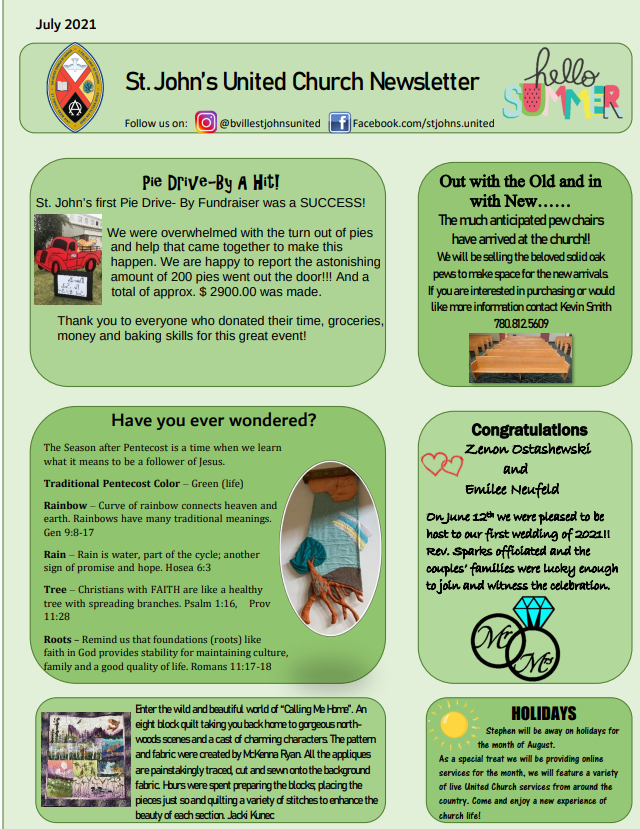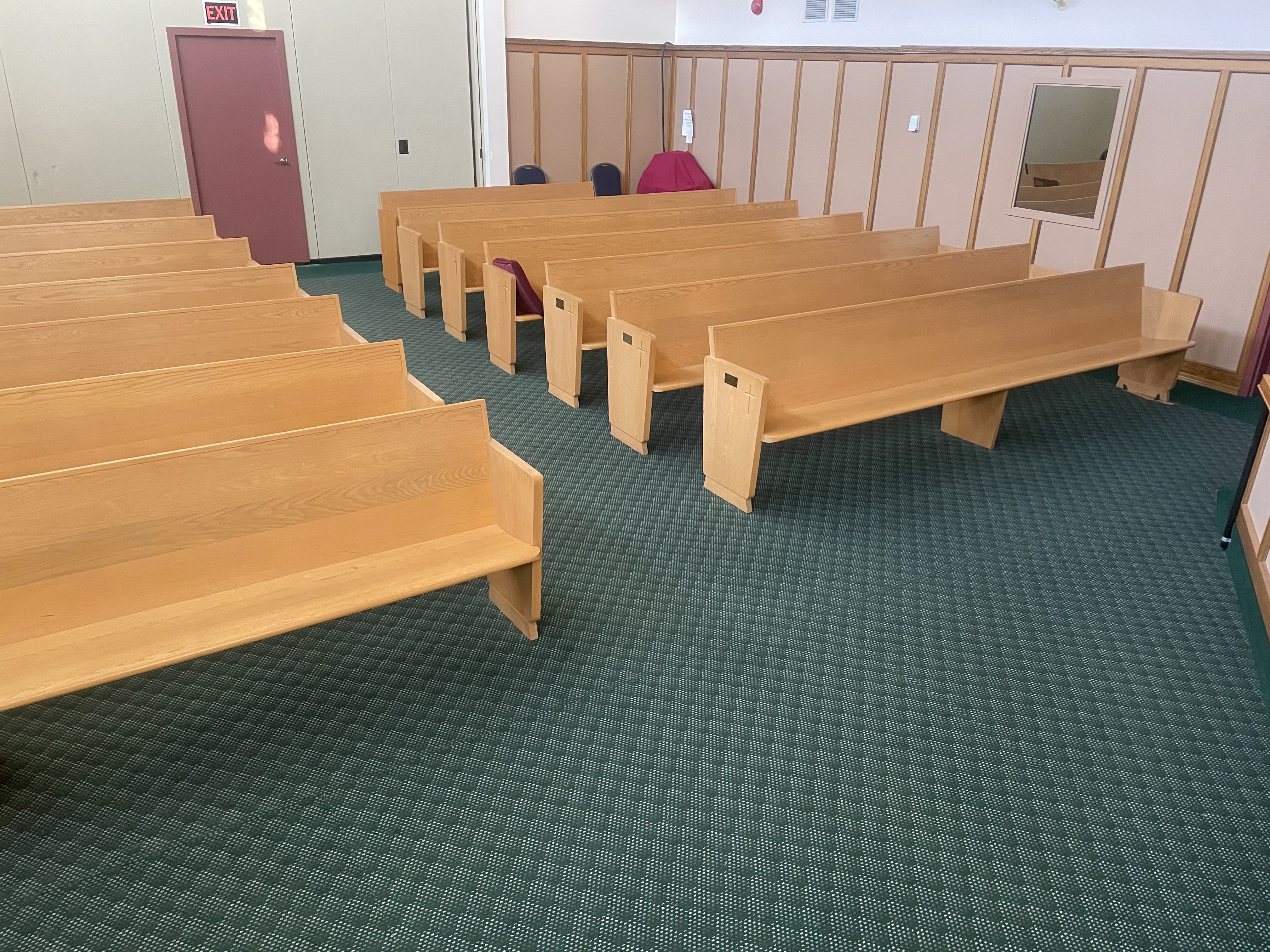 We are selling our beautiful solid oak pews to make room for our new pew chairs. If you are interested in purchasing or would like more information please contact Kevin Smith 780-812-5609
Moose Lake Camp is OPEN!!
- Season rentals are still available

- Call Roger for more information or to book your site 780-812-4471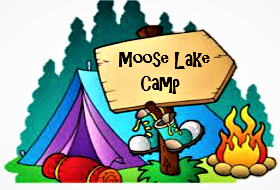 - Follow this link for your own at home Communion https://youtu.be/Hw6vgVMTn8k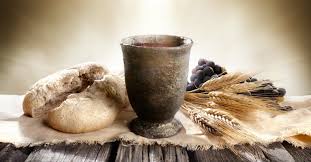 If you would like to continue with your offerings
- E-Transfer can be sent to Bonnyvilleunited@gmail.com (please

include envelope number) - Join PAR buy contacting Stacy Mercier Mailed in to: St. John's United Church 4510 - 43 Ave Bonnyville, AB T9N 1R4
Thank you for your continued support during this time.